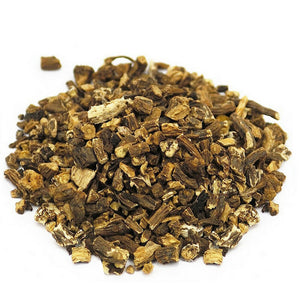 Looking for a way to lower your blood pressure? Dandelion may be the answer! This natural product also helps with liver damage, diabetes, and acts as a diuretic.
Dandelion Root Dried Cut ~ 100% Premium ~ Dr. Sebi recommended

Botanical name: Taraxacum officinale

Choose from size 1 oz to 16 oz.
How to Make Dandelion Root Tea?
1. Add 3-5 chips of dandelion root to kettle/pot per 2 cups of water.
2. Wait till the mixture starts to boil then turn off the heat.
3. Mix thoroughly then strain the mixture and  sweeten to taste